Running is perhaps the most basic sport of all sports in the history of humankind. Our ancestors had to run for survival - both as hunter and prey. It's really only in the last few hundred years that running has evolved into a sport wherein we push the limits of our endurance solely to stay fit, or sometimes in pursuit of a record - or maybe just the bag of goodies at the end - all while kitted out in the latest stylish gear.
That's possibly the greatest trick the athletic supply industry ever pulled on the public - convincing us that in order to run we must have shoes designed by NASA scientists, the latest hi-tech ultra-wicking apparel, and that running is a privilege that must burn a hole in your wallet.
This, of course, is mostly a lie. While there are a few essentials that will help keep you safe from injury, there is one basic truth when it comes to running: All you really need to do is put one foot in front of the other and go.
In this spirit, we asked the runners on the Brad's Deals team, our running friends, and even running over at Reddit for their best tips on how they avoid the gear and fashion traps and generally save money on running as a sport.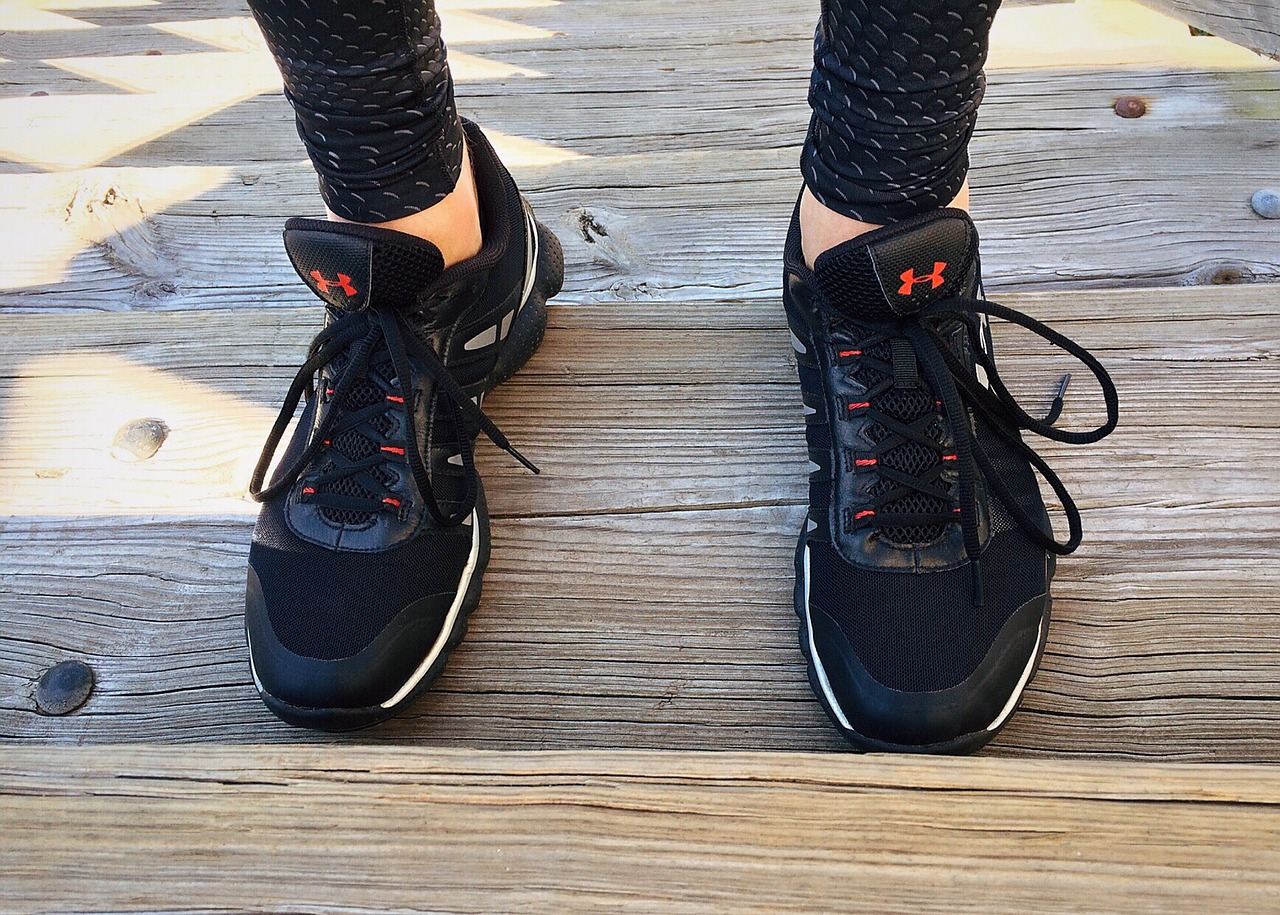 Running Shoes
Without a doubt, the first and most important concern for any runner, whether new or experienced, is getting the right running shoes. For your first pair, find a running store like Fleet Feet Sports or Road Runner Sports. Most offer a free gait analysis that will tell you what kind of shoes you need. Then the salesperson will put you in a pair of shoes that will seem very expensive.
What do you do with these expensive shoes? You buy them.
Here's the thing about running shoes: If you get the wrong kind, you are setting yourself up for a running injury. So for that first pair, do not skimp. Get the good ones, because visits to the orthopedist and the resulting diagnostics are a lot more expensive than a pair of good running shoes.
Those expensive shoes will eventually wear out, though. If you're running regularly, the treads will wear down by the end of the season and you'll be in the market for your second pair.
But you've already been fitted once and know precisely what to buy. You are now in a position to shop around for shoe deals. And all running shoes after that initial pair are where you can save money on the shoes.
Keep an eye out for sales. Look for coupon codes from your favorite athletic stores. Buy last year's model of the same shoe, which are always cheaper than the latest shoes. And when you do find those sales, don't limit yourself to just one pair. Buy two or three and stash the extras away for when that second pair wears out.
By the way, do yourself a favor and never buy a pair of running shoes based on how cute they are. Cute doesn't help you much when your doctor bans you from running for six weeks on account of a stress fracture. Get the shoes that will keep you healthy.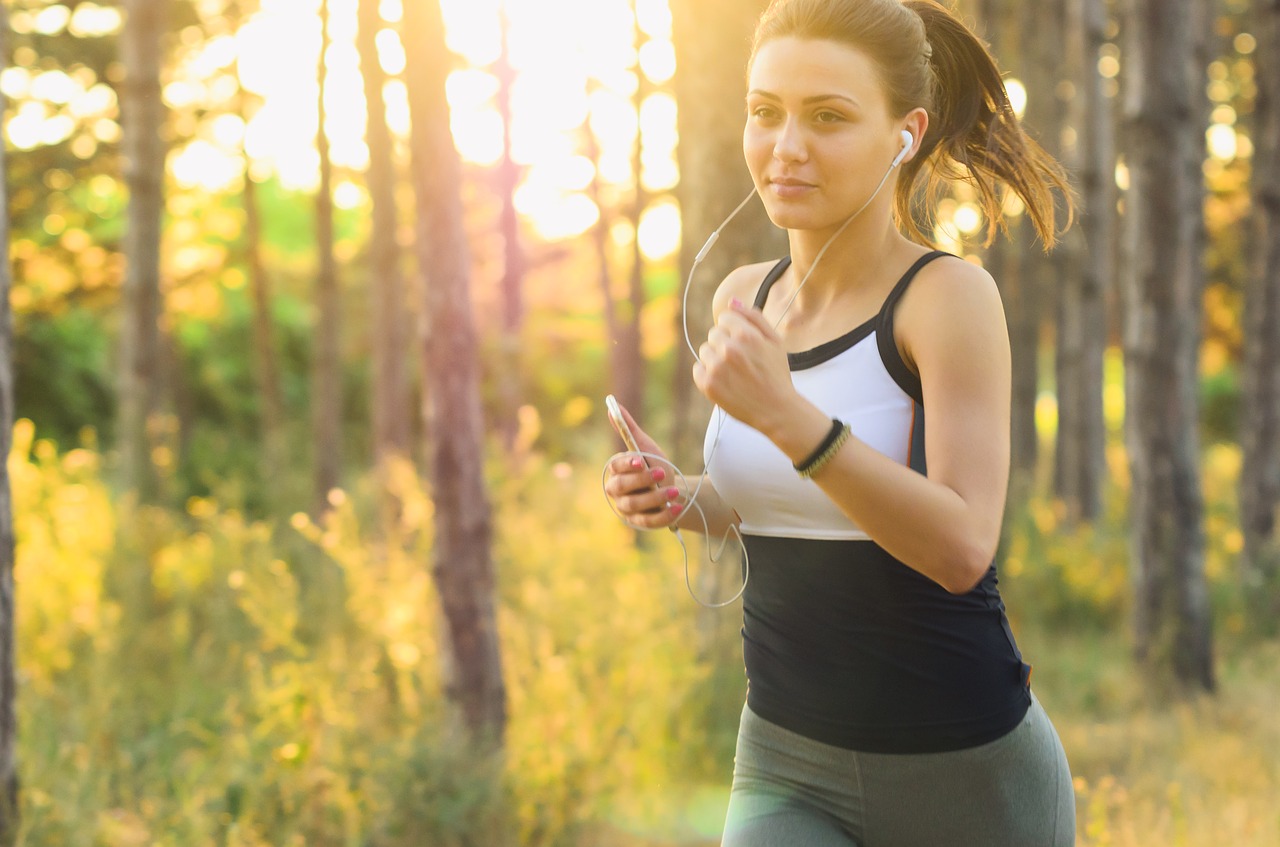 Clothes
When we asked the runners on Reddit about saving money on running clothes, most of them thought we were crazy. "It's running," said one commenter. "You could literally do it naked."
Point taken. But until public decency laws catch up with that notion, we do still have to wear something, and that really can be any comfortable t-shirt and shorts. Personally, I do like athletic apparel quite a lot, and I'm especially always on the lookout for shorts that don't ride up while I'm running. But do you have to splurge at Lululemon to get good running clothes? Absolutely not!
Most of my running apparel comes from Target, which has a really nice line of Champion gear that copycats a bit of Lululemon's style for some seriously cute outfits. You can click through this link to get an automatic $5 off a Target purchase of $50 or more. I've also amassed a collection of gear from the clearance racks at Kohl's, where I found my favorite Fila running pants and a warm moisture-wicking pullover for colder weather. Shoppers can take an additional 15% off with coupon code CELEBRATE through June 17th, and Kohl's usually has plenty of coupon codes available at any given time.
Most of my favorite running shirts are those I've gotten from various races I've run. A few runners we talked to suggested looking for old tech shirts at thrift stores.
The ladies almost universally made a point of mentioning that you cannot, cannotskimp on sports bras, especially if you've got a lot to contain. Redditors mentioned spending up to $100 on the Cadillac of sports bras, but I've had pretty good luck with the C9 by Champion, available at Target for around $20.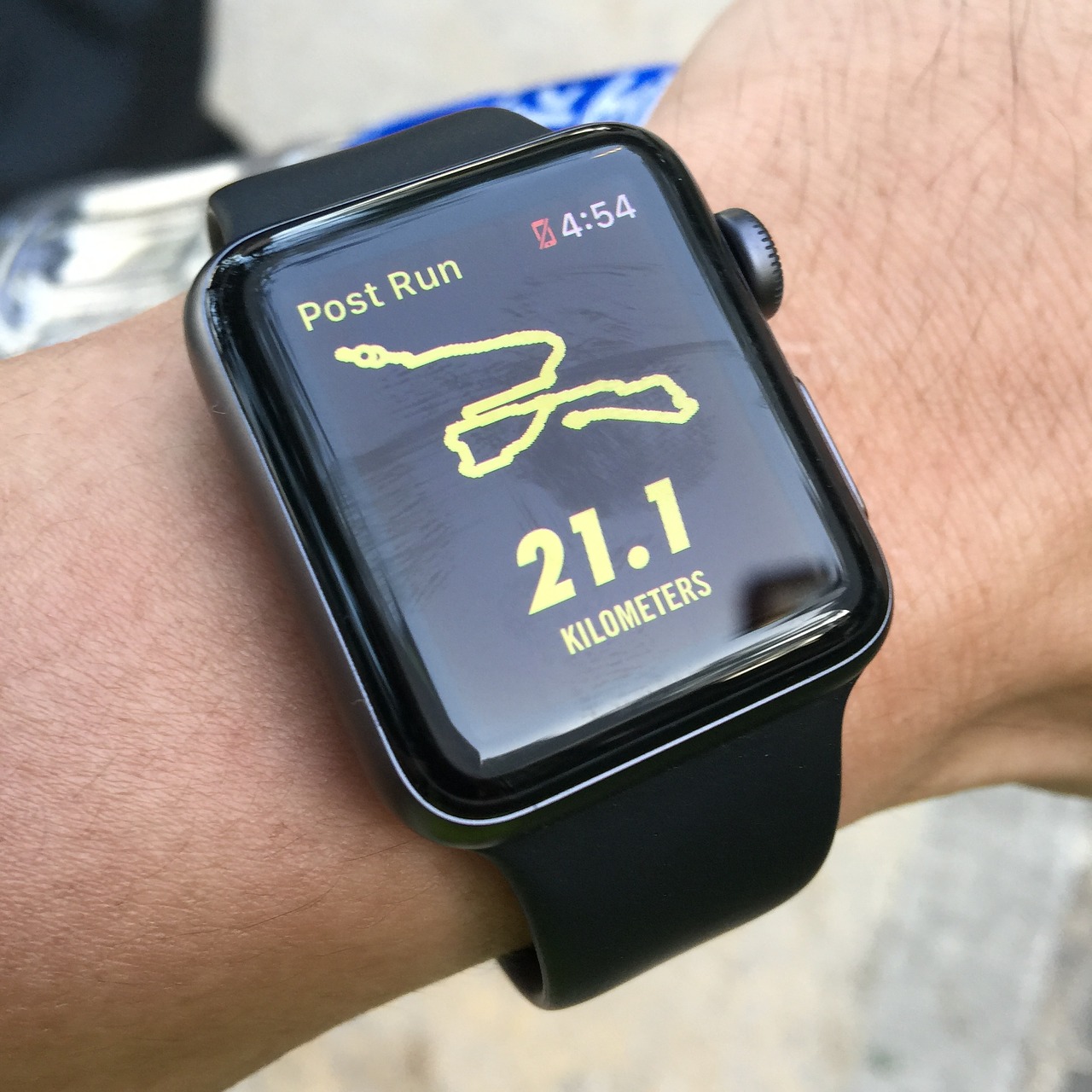 Running Gear & Accessories
Most of the extra gear that runners often get is actually pretty unnecessary. When I first started running two years ago, I didn't have an arm band or a fuel belt - I simply carried my phone in one hand and a water bottle in the other, and did that for the entire season. I did eventually buy an armband for my phone, but I still carry my water bottle. It can get pretty slippery on hot days when my hands are sweating and condensation builds up on the plastic, but I solved that problem by cutting the bottom off an old beer coozy and pulling it onto the bottle. My personal opinion on fuel belts is that you probably don't need one for any distances shorter than 10K.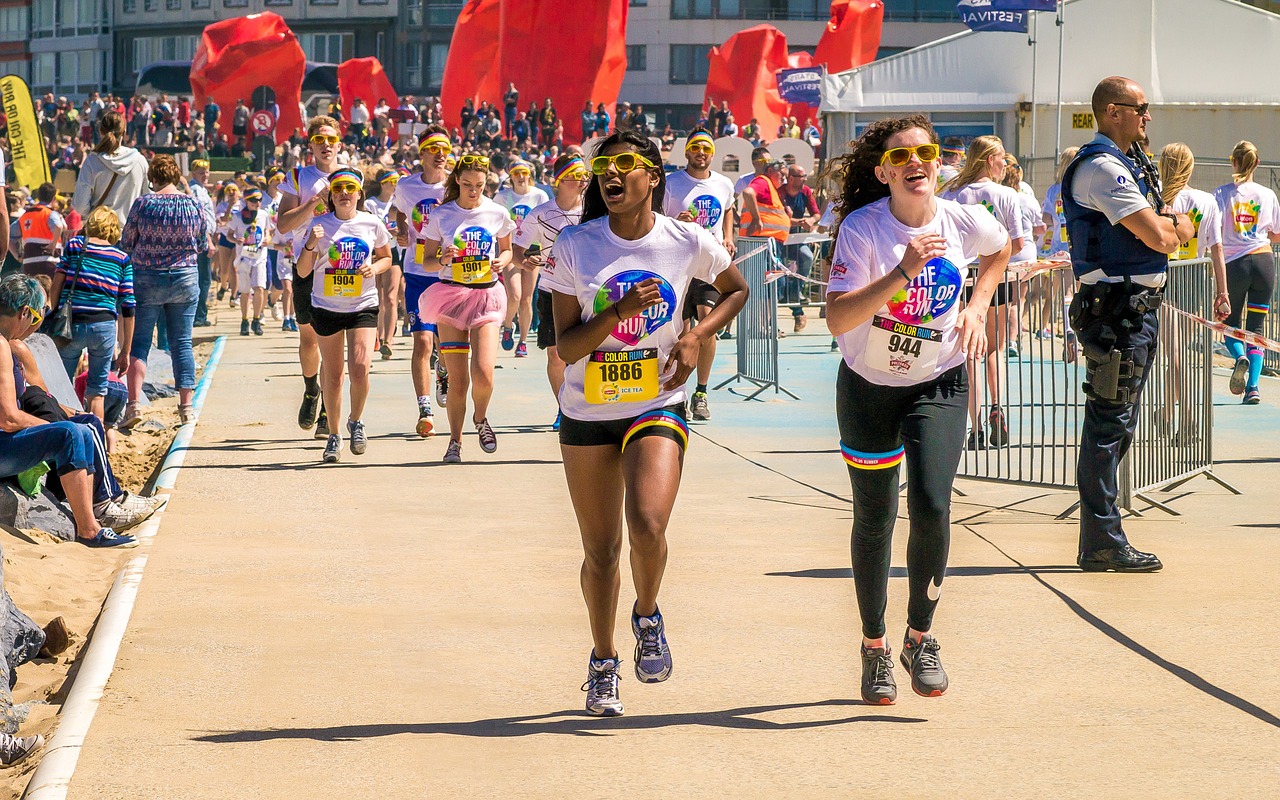 Race Fees
At some point in your running experience, you're probably going to want to run a race. And you should do that! The energy of a race is incredible, you get a shirt, and there's a party with snacks and beer at the end! But all of that party atmosphere comes at a cost, and race fees can be pretty steep as a result.
Early Bird Registrations
Early registrations are often a lot cheaper than if you wait until the last minute. So if you know you want to run that race, register for it right away. Plus, early birds often get better corral assignments.
Follow Races on Facebook
The better organized races often have their own Facebook pages, and you can often get a heads up on race discounts over there. The added bonus here is that they're often posting links to results and photos here before the notification email shows up in your inbox.
Join a running club
Clubs are always in the know when it comes to upcoming races, and are often part of the marketing, organization, and volunteer efforts. They also sometimes get exclusive member discounts. One Brad's Deals team member called out running clubs specifically. "As a member of the Chicago Area Runners Association, I get discounts to tons or races and training programs, a free Runner's World subscription and invites to social runs and events."
Join your local running store's email list
The only reason I subscribe to my favorite local running store's email newsletter is that they'll often send out exclusive coupon codes for the races that they sponsor. This is seriously handy.
Look for coupon codes
Seriously, just Google the name of the race + coupon and see what comes up. You may be surprised. There's a promo code box on the registration page for a reason!
Check with your employer
Employee wellness initiatives are gaining popularity at companies nationwide, and some may cover your race fees. For example, Brad's Deals recently began offering to cover race fees for employees, encouraging the team to be healthier. (And yes, we're hiring!)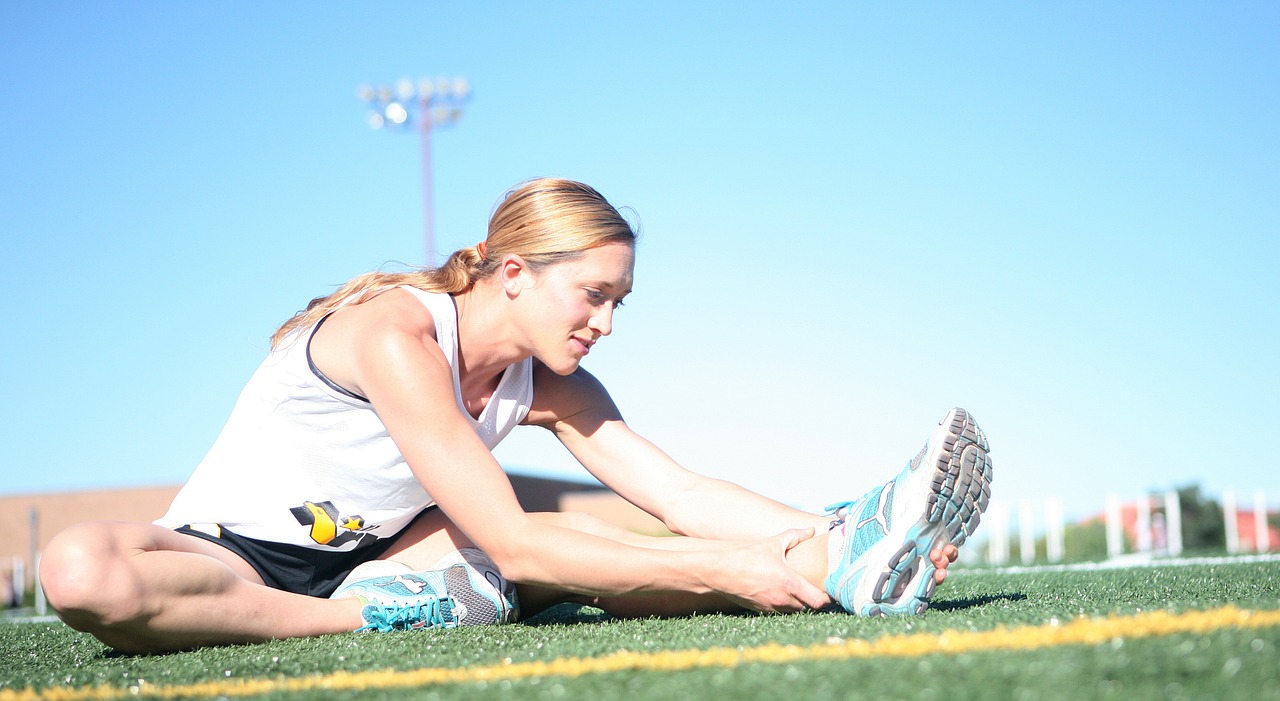 Training Plans
Preparing for a race requires training, and running your first 5K can be intimidating when you don't know where to start. The internet is practically bursting with free training plans. Some are good, some are not so great, but a quick check with some running forums will uncover the good stuff quickly. I am a huge fan of Couch to 5K and its follow up program Bridge to 10K, both of which are free. Even the most cursory search for a half marathon plan will turn up Hal Higdon's training schedules. Joining a running club is also bound to be a goldmine for advice from experienced runners. Our Reddit runners also suggested raiding your local public library for running books.
But if all you're doing is running, then you're setting yourself up to fail. Just as you shouldn't skimp on a good pair of shoes, you also should not skimp on cross-training on non-running days. Whether you're playing tennis, going to yoga class, or weightlifting in your basement, building muscle strength between runs is critical to keeping yourself injury-free. I totally credit my barre fitness classes with keeping me healthy.
When I took a break to play softball last summer (which involves a lot of standing around and not very much running as it turns out), my body took notice and I developed some runner's knee that set my training schedule back by a few weeks. Likewise, when I briefly took up running many years ago (and did everything wrong) I developed a serious knee injury that required an MRI and 6 weeks of no exercise to heal. Let me tell you, an MRI is a lot more expensive than cross-training.
Many employers with wellness benefits will cover all or a portion of a gym membership fee, where you can take yoga classes, kickboxing, Zumba, swim laps in a pool, and take advantage of weight equipment, so be sure to ask your boss!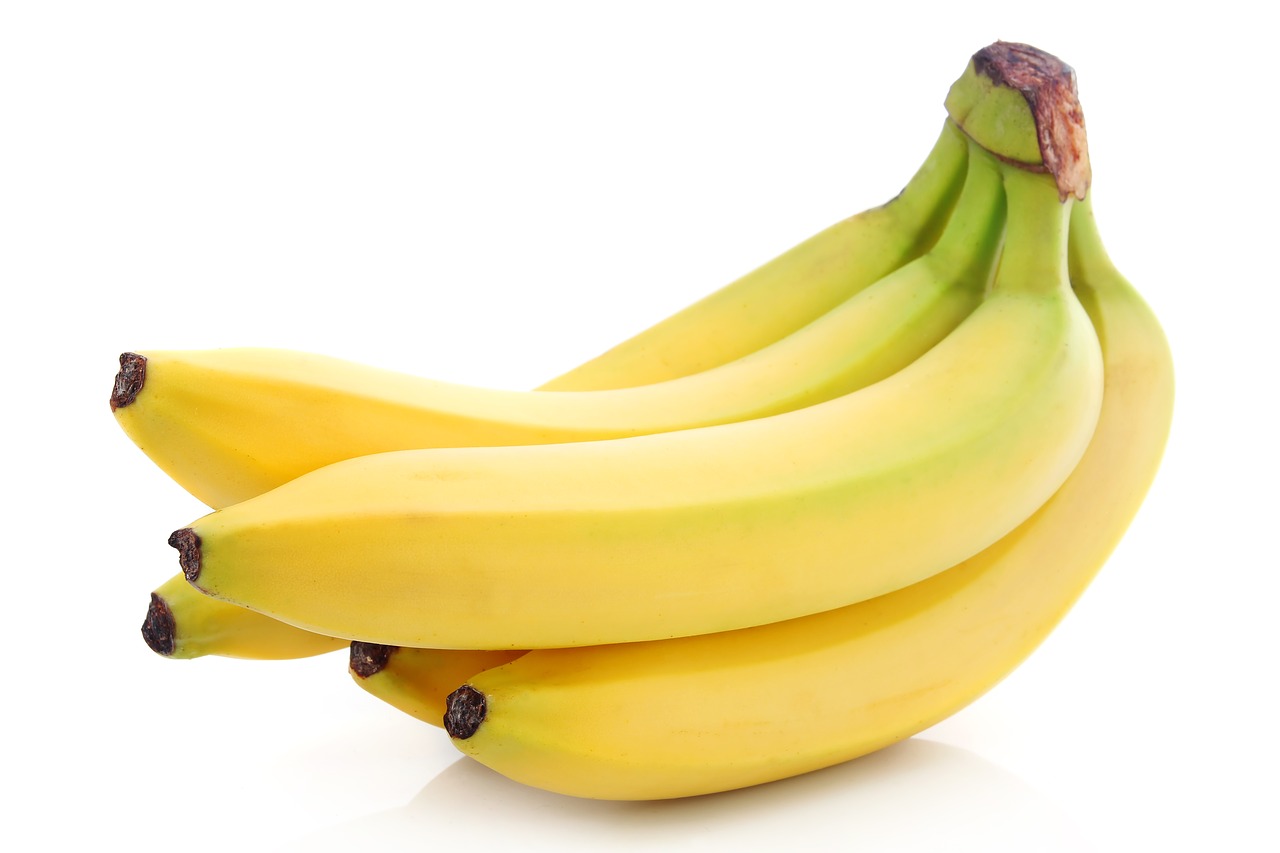 Nutrition & Energy
I read recently - I wish I remembered where - that if you're running any distance shorter than a half marathon, then you really don't need anything more than a banana for an energy boost. Sure enough, when I was feeling uncharacteristically sluggish in my own routine, an athletic friend suggested that I try eating a banana 30 minutes before my run. It worked like magic.
I'm not personally big on electrolyte-replacement drinks like Gatorade, but if you are, consider buying the powders in bulk to save some cash.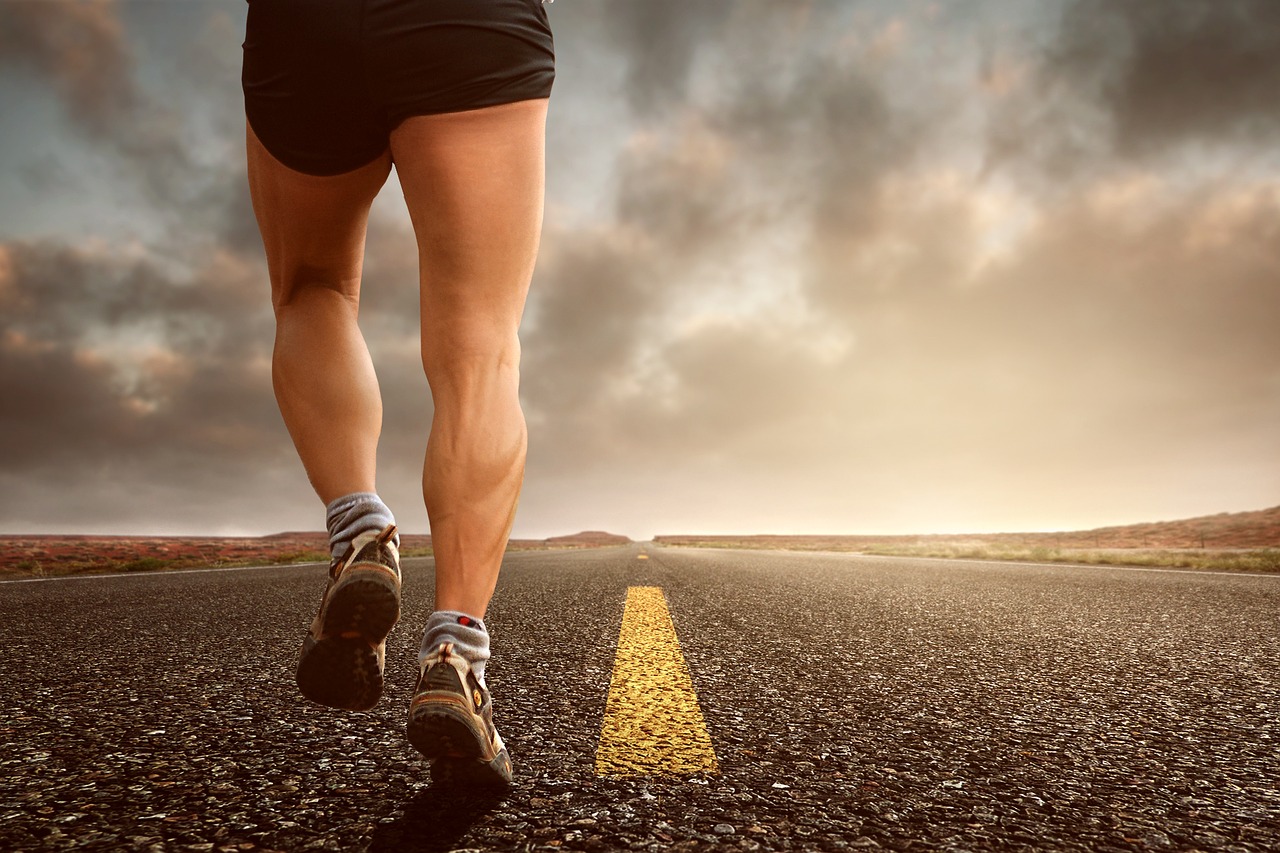 Tracking your runs
Wearable tech is all the rage, and Fitbit is my favorite tool. Check around for deals. Prices can vary wildly based on the color, too. My burgundy Fitbit One was several dollars cheaper than the same model in black.
Check out the Garmin Forerunner, too. Says one runner, "I recently purchased an older model of the Garmin Forerunner at a huge discount. For an even greater discount, look at a refurbished model. The new versions have extra bells and whistles, but nothing I would have used so not worth the extra money."
And don't forget to track your run with a free running app like RunKeeper, which lets you program intervals, gives audio cues, and breaks your run down into mile splits, maps your route, and keeps track of your personal bests.