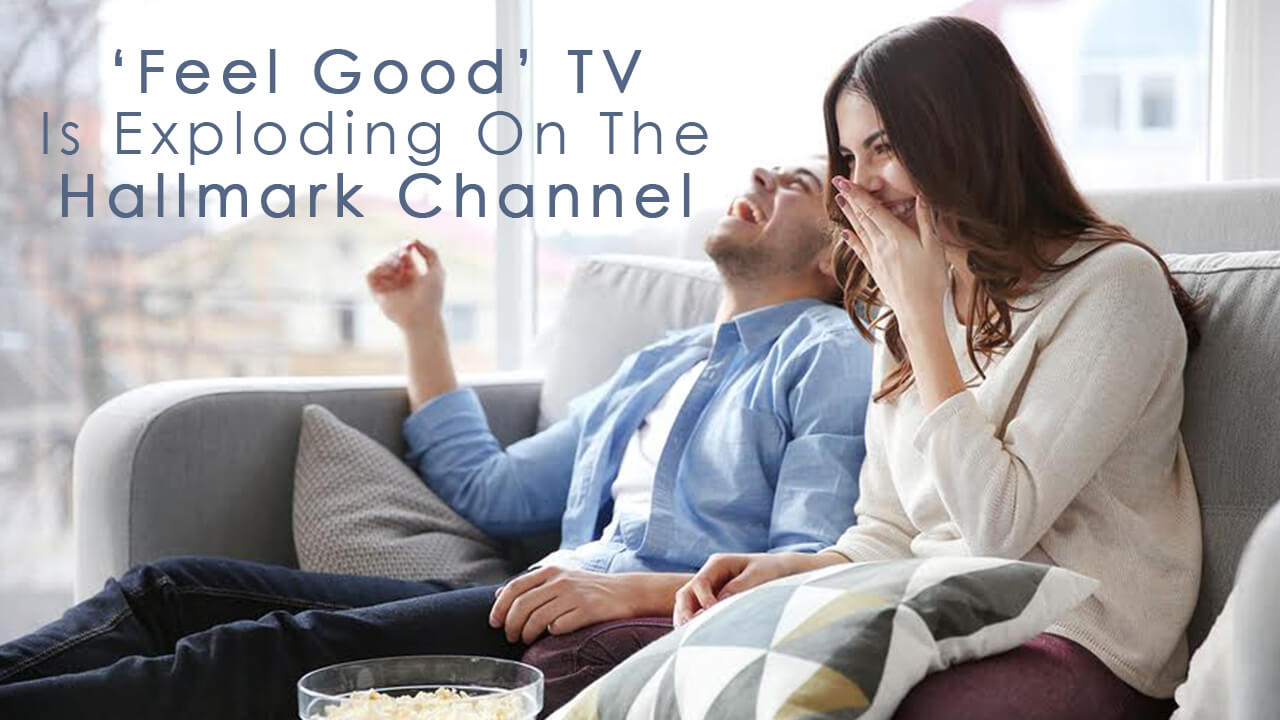 'Feel Good' TV Is Exploding on the Hallmark Channel
In a time when Netflix's newest dark, broody, and depressing shows (OZARK, 13 REASONS WHY, and BLOODLINE, to name a few) look pretty similar to what we see on the news, it's no surprise that people want entertainment that uplifts and encourages. Most networks know this already. Even Netflix, a studio that focuses primarily on edgy, adult oriented programming experienced the most active viewers last year when FULLER HOUSE, a family oriented reboot, was released. The surprise is that even with this information, so many networks are trying to find the next critical hit that'll garner Emmy nominations, even though few people watch such fare.
The Hallmark Channel, however, has a completely different idea, according to a Washington Post article, and it's producing remarkable results.
Thanks to an effort to air safe, family-friendly original programs that make viewers "feel good," Hallmark's ratings are up 9 percent this year. Also, Variety reported last May that Hallmark's ratings for adults 18-49 and 25-54 were up 20 percent and 17 percent, respectively.
According to the Post, "Hallmark movies and series like 'When Calls the Heart' and 'Chesapeake Shores' have happy endings. The main characters do the right thing. The problems get worked out. The guy and girl, whatever their age or grumpiness level at the start, always end up together."
It's a strategy that in the past attracted older women to the channel, but now is seeing growth in both younger women and men.
Along with the Hallmark Channel, the spinoff channel Hallmark Movies and Mysteries has seen so much success, that the network is launching a third spinoff channel, Hallmark Drama.
Maybe the many other channels struggling to stay relevant and financially profitable in a media-saturated age, may want to take a page out of Hallmark's playbook and leave their viewers feeling uplifted and enlightened for once.
Of course, the recent ratings success for Hallmark reflects the findings of Movieguide®'s comprehensive Annual Report to the Entertainment Industry, which regularly show that consumers prefer family-friendly, inspiring movies and television programs with positive Christian, biblical, moral values.
For more information, please go to: www.movieguide.org