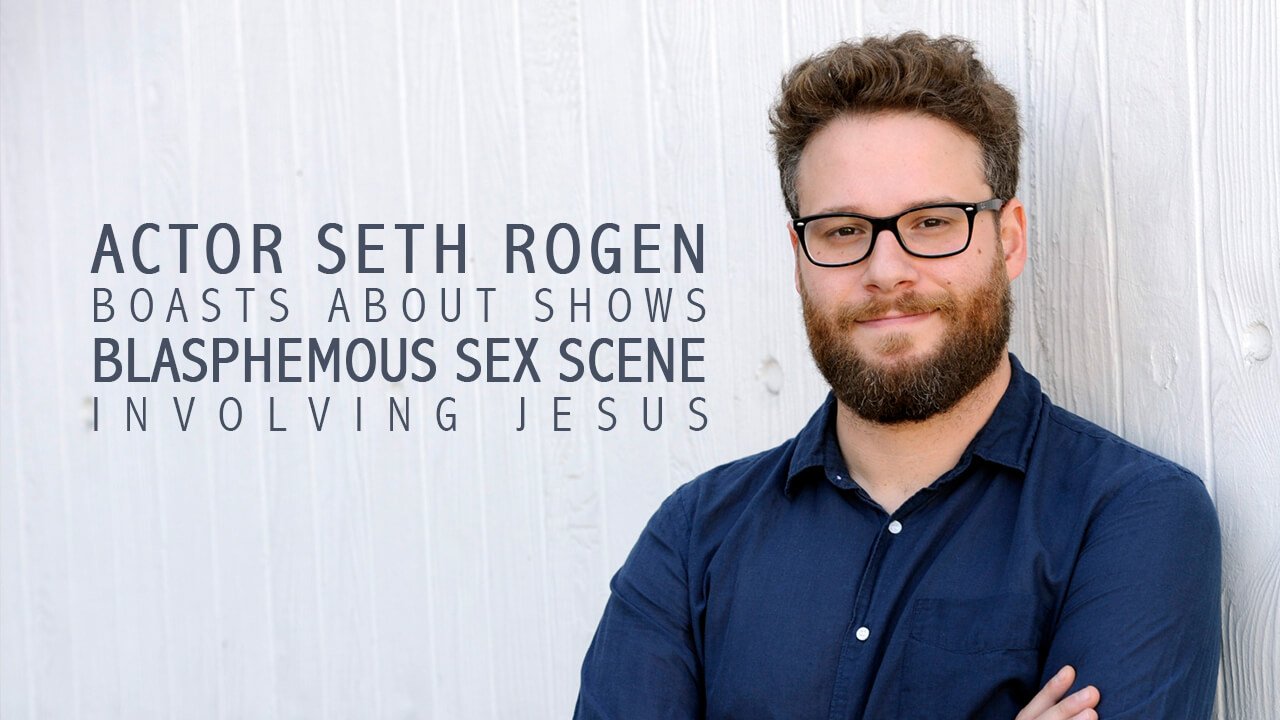 Actor Seth Rogen Boasts About Shows Blasphemous Sex Scene Involving Jesus
Seth Rogen's irreverent show PREACHER, about a small-town pastor with a sordid past who's struck with superpowers, is full of offensive moments. The Preacher, Jesse Custer, is on a hunt to find God Himself, with whom he has a problem, and along the way uses his superpowers to kill people, sometimes because they simply annoy him. The TV show which airs on AMC was developed by Seth Rogen and Evan Goldberg, and hit a new low this week by featuring a scene in which Jesus Christ on the night of The Last Supper has sex with a woman and has a child.
Christians were clearly horrified by such a depiction, which only seemed to egg Seth Rogen on even more on Twitter.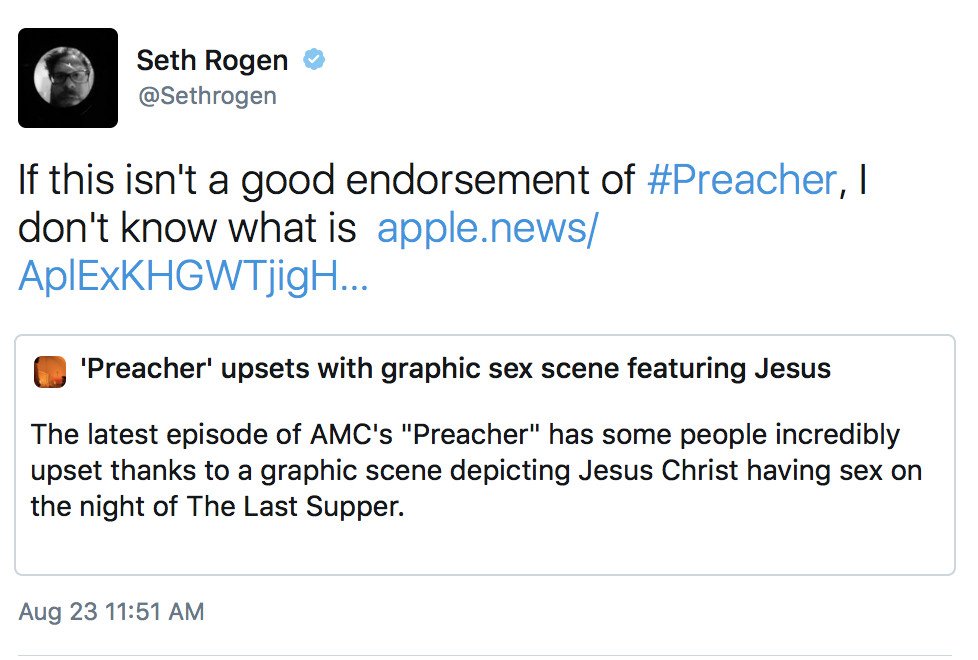 Movieguide® finds this blasphemous depiction disgusting, and utterly reprehensible, and calls on AMC to issue an apology.